Fundamental
---
Our goal : organizing the exchange of information on thermal spraying at the European level.
ETSA is managed by the Board of Delegates, composed of twelve members elected in a secret vote by the College of Members during the assembly general for four years. They can be re-elected. Members by right: the national representatives of the European countries (one representative per country being active in thermal spraying) are proposed by the national members of the association and accepted by the elected members of the Board of Delegates for four years.
Board of Delegates represents key European universities, research centers and companies involved in thermal spraying, performing research and producing feedstock, equipments and coatings on European and international level. The institutions represented by the delegates gather together hundreds of scientists and engineers dedicated to R&D activities dedicated to base research, applied research, equipment and application development , problem solving in the field of thermal spraying, materials science and engineering...
ETSA workshop in Tampere (Finland) 31 October to 2 November 2017
---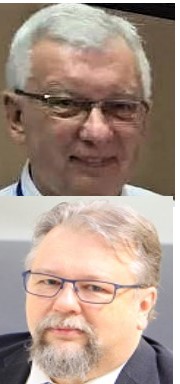 The ETSA workshop on high-kinetic spraying processes was organized in Tampere (Finland) 31st October and was followed by the meeting Advances in Surface Engineering on 1st November and a the International TWC Wear Seminar on 2nd November 2017. The meeting was organized and managed by Prof. Petri Vuoristo from Tampere University of Technology (TUT) in Finland. As I could participate only in first two days of these meetings I give a short report of theses two days and Petri descibes the third day of meeting.
The first day started with the opening words of Petri Vuoristo (TUT) followed by the review presentations of Lech Pawłowski (University of Limoges, France) on evolution in thermal spraying and Sanjay Sampath (SUNY in New York, USA) on the methodologies to interpret the properties of high velocity sprayed materials. A couple of presentation given by Giovanni Bolelli (University of Modena, Italy), Benno Gries (HC Starck, Germany), Guido Reisel (Oerlikon, Metco Woka, Germany), Stefan Björklund (West University, Sweden), Andrew Verstak (Kermetico, USA) and Ville Matikainen (TUT, Finland) dealt with the properties of HVAF coatings which seemed to be superior than that sprayed with HVOF technique. Finally, Leif Nyman (Donaldson, Sweden) spoke about important issue of ventilation and dust extraction at thermal spraying and Tommy Varis (TUT, Finland) described the influence of spray processes on residual stresses of coatings. The first day finished with a thermal spray laboratory tour and with a cocktail party in this laboratory.
The second day talks were initiated by Petri Vuoristo (TUT, Finland), who described carefully the activity of his research group. Then, Sanjay Sampath (SUNY, USA) described how he manages his laboratory in Stony Brook University in close partnership with American industry. Sergi Dosta (University of Barcelona, Spain) spoke about cermets coatings obtained by cold spray technology and the interesting talks about this technology were also given by Peter Richter (Impact Innovation, Germany) and Ferdy Touwen (Dycomet, Netherlands). Heli Koivuluoto (TUT) described laser treatment of cold sprayed coatings. The topics of liquid feedstock used to spray i.e. suspension and solution as well the possibilities to make the hybrid technologies with solid feedstock were discussed by Tanvir Hussein (University of Nottingham, U.K.) and Shrikant Joshi (University West, Sweden). Finally, Jussi Larjo (Oseir, Finland) presented a talk about in-situ measurements of cold spray particles and Petri Sorsa (Millidyne, Finland) spoke about different post treatments. The second day was concluded by a workshop dinner during which Petri Vuoristo and his colleagues from the rock band "TUT Prof Experience" presented some rock standards.
he thirds day talks were initiated by prof. Veli-Tapani Kuokkala (TUT, Finland), who described about the main topic tribological and wear resistant coatings and surface treatments under wear seminar of Tampere Wear Center (TWC). Then, Tanvir Hussain (University of Nottingham, UK) described about properties of ultra-low-wear nanocomposite coatings fabricated from suspensions. Then Hans Bengtsson (Castolin Scandinavia, Sweden) gave an interesting review of erosion and corrosion resistant coatings applied on-site/shop industrial and municipal boilers. Next Annett Dorner-Reisel (University of Applied Sciences Schmalkaden, Germany) talked about evaluating wear of WC/NiCrBSi coatings by translator oscillating wear tests with oil and sandy oil. A comprehensive review about tribological and wear properties of thermal spray coatings was given by Giovanni Bolelli (University of Modena, Italy). This was followed by a presentation about tribological and mechanical characterization methods for hard and soft coatings by Steven Shaffer (Bruker Nano Surfaces Division, USA). The afternoon session was started by Jari Tuominen (TUT, Finland) with his review about hardfacing with novel low heat input welding methods. Ville Matikainen (TUT, Finland) gave next a presentation about erosion resistant hardmetal coatings by HVOF and HVAF spraying. This was followed by a description of nanostructural thermal spray WC-Co coatings by utilizing novel powder manufacturing route by Marjaana Karhu (VTT, Finland). In the next, modeling the formation and mechanical response of WC-Co thermal spray coating microstructures was presented by Tomi Suhonen (VTT, Finland). In the wear forum round table, prof. Erkki Levänen (TUT, Finland) and Kati Valtonen (TUT, Finland) presented about research of ceramic materials at TUT and activities at Tampere Wear Center (TWC), respectively. Finally, the three-day seminar Surface Engineering Days, organized in close collaboration by European Thermal Spray Association (ETSA) and Tampere University of Technology (TUT, Thermal Spray Center Finland TSCF and Tampere Wear Center TWC) and in Tampere, was closed by prof. Petri Vuoristo.
The presentations of all three days are available in the Topics of this website for ETSA members.

Limoges, the 20 November 2017
Lech Pawłowski and Petri Vuoristo

The president and vice-president of ETSA
Why
become member ?
---
The website of the European Thermal Spray Association provides the useful information to all colleagues interested in thermal spraying in the large societies, job shops, or university laboratories. The ETSA members have access to the additional services such as job proposition, information about services related to thermal spraying in different European countries, forum of users which enbles research of missing information related to thermal spraying and much more.
The ETSA membership enables also a reduction in the fees of the events organized by the association.
We invite you to join ETSA!
Sign up