Fundamental
---
Our goal : organizing the exchange of information on thermal spraying at the European level.
ETSA is managed by the Board of Delegates, composed of twelve members elected in a secret vote by the College of Members during the assembly general for four years. They can be re-elected. Members by right: the national representatives of the European countries (one representative per country being active in thermal spraying) are proposed by the national members of the association and accepted by the elected members of the Board of Delegates for four years.
Board of Delegates represents key European universities, research centers and companies involved in thermal spraying, performing research and producing feedstock, equipments and coatings on European and international level. The institutions represented by the delegates gather together hundreds of scientists and engineers dedicated to R&D activities dedicated to base research, applied research, equipment and application development , problem solving in the field of thermal spraying, materials science and engineering...
10 Rencontres Internationales de la Projection Thermique, 1 - 3 June 2022 in Jülich
---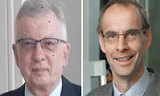 The 10RIPT will take place in Jülich (Germany) on 1 to 3 June 2022. The information about session and about ETSA General Assembly can be found on the website: https://www.conftool.net/ript2022/sessions.php. More practical information can be find on the 10 RIPT website: https://www.fz-juelich.de/conferences/RIPT2021/EN/Home/home_node.html
The organizers invite the original contributions on thermal spraying and especially on its recent developments about cold gas spraying (CGS) and other kinetic processes (HVOF, HVAF, aerosol deposition, spray pyrolysis), suspensions and solutions thermal spraying (SPS, SPPS). We hope also to welcome the contributions on the topic of efficient technologies in energy conversion i.e. in gas, wind and water turbines, photovoltaics, electrolysis, electrochemical conversion systems, The submitted abstracts are about to be reviewed and the information to the authors will be sent soon.
The traditional educational course for newcomers in the thermal spray technology will be also given by experienced colleagues in the field.
Finally, we invite the companies to present their products such as thermal spray equipment, materials and process characterizations tools.
25 April 2022 in Jülich and Limoges
Robert Vaßen and Lech Pawłowski
Why
become member ?
---
The website of the European Thermal Spray Association provides the useful information to all colleagues interested in thermal spraying in the large societies, job shops, or university laboratories. The ETSA members have access to the additional services such as job proposition, information about services related to thermal spraying in different European countries, forum of users which enbles research of missing information related to thermal spraying and much more.
The ETSA membership enables also a reduction in the fees of the events organized by the association.
We invite you to join ETSA!
Sign up